New Book: The Menopause Diet Plan
Download Summit PDF About Menopause & Weight
Hillary M. Wright, MEd, RD, LDN
I am a registered and licensed dietitian with over three decades of counseling and behavior change experience.
I am the Director of Nutrition at the Wellness Center at Boston IVF, one of the nation's oldest and largest fertility clinics, where I specialize in nutrition and women's health issues (although also provide services for men and children).
My first book, "The PCOS Diet Plan: A Natural Approach to Health for Women with Polycystic Ovary Syndrome" (Ten Speed/Random House, 2010, revised 2017) is the result of my over 23 years' experience counseling women with this complex disorder. My second book, "The Prediabetes Diet Plan: How to Reverse Prediabetes and Prevent Diabetes through Healthy Eating and Exercise" (2013) provides guidance on how to reverse prediabetes  in the estimated 86 million Americans affected by this condition that is often reversible through diet and lifestyle change.  In 2021 I co-authored "The Menopause Diet Plan: A Natural Guide to Managing Hormones, Health and Happiness" with my friend and colleague Elizabeth Ward, MS, RDN, which educates women from perimenopause onward on diet and lifestyle strategies for healthy aging.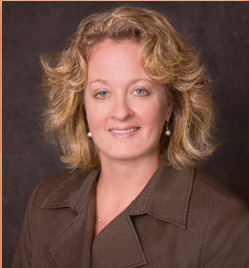 Hillary has written two books
THE PCOS DIET PLAN and THE PREDIABETES DIET PLAN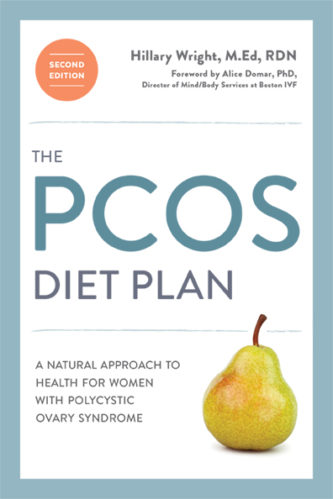 The PCOS Diet Plan
Polycystic Ovary Syndrome is the most common hormonal disorder among women of reproductive age, and if left unchecked, is linked to serious health issues like infertility, type 2 diabetes, heart disease, and endometrial cancer. In this groundbreaking book, registered dietitian Hillary Wright explains this increasingly diagnosed disorder and introduces the holistic symptom-management program she developed by working with hundreds of patients. With Wright's proven diet and lifestyle-based program, you can influence your reproductive hormones and take charge of your health. Featuring a carbohydrate distribution approach at its core, The PCOS Diet Plan also zeroes in on exactly what exercise, supplements, and self-care choices you can make to feel better every day.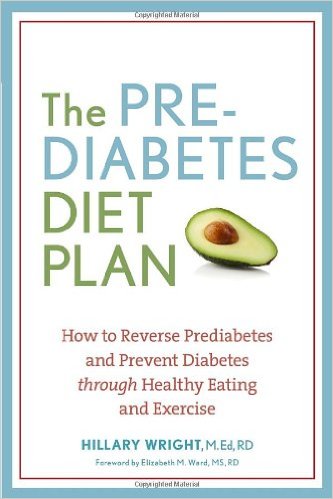 PreDiabetes Diet Plan Book
Affecting 86 million Americans, prediabetes often develops into full-blown type 2 diabetes, one of the leading causes of death and disability in the United States. Increasingly diagnosed by doctors, prediabetes is a condition in which blood sugar levels are elevated, but not yet high enough to be labeled diabetes. While diabetes cannot be cured, prediabetes can be often be reversed, so it is critical to take action at an early stage. In straightforward, jargon-free language, The Prediabetes Diet Plan explains insulin resistance (the underlying cause of prediabetes and type 2 diabetes) and offers a comprehensive strategy of diet and lifestyle change, which has been proven more effective than medication. With sections on meal planning, grocery shopping, dining out, supplements, and exercise, this book empowers you to make healthier everyday choices that can effect real change on your insulin levels and overall well-being.
Get Hillary's PCOS Tips Newsletter
Prediabetes Tips
Prediabetes Knowledge Today!
"Insulin resistance in its many forms presents one of the most costly and quality of life-affecting challenges facing health care today."
Hillary Works part-time at the Dana Farber Cancer Institute in Boston counseling patients during and after treatment
Has a private practice counseling clients with infertility, PCOS and many other health conditions
Is a freelance writer, spokesperson and consultant to business and technology firms